Everything for secure network operation
The Herbstein-based narz systems GmbH & Co. KG has been certified according to the international standard for IT security.
HERBSTEIN (red). With a certification according to ISO 27001, companies are certified to run their information security management according to the requirements of a globally recognized standard. As a provider of cloud solutions for the energy and water industry, Herbstein-based narz systems GmbH & Co. KG was the first in its industry to be certified according to the international standard for IT security ISO 27001.
The record summer of 2018, with heat waves and persistent drought, has made us all the more aware of how essential it is to monitor and manage our resources securely. Water scarcity can lead to threatening situations in a modern society. The functionality of the water supply as well as the energy supply depends on an intact information and communication technology. This applies in particular to secure network operation.
The energy and water supply therefore counts as critical infrastructure. In this context, in August 2015, the German government defined requirements for ensuring adequate protection for secure network operation via the IT security catalog pursuant to Section 11 (1a) EnWG. Among other things, it obliges network operators and energy suppliers to introduce an information security management system (ISMS) and to have it certified in accordance with DIN ISO/ IEC 27001 by January 31, 2018.
Kai Sötzen, Deputy Information Security Officer (ISO) at narz systems, looks back on a grueling period with a lot of optimism: "The entire IT department worked for around nine months on implementing the security requirements. We went through six audits during this intensive work phase until the audit was completed." Waldemar Heinrich, senior ISB: "We serve many customers with critical infrastructure to whom we have to guarantee a high security standard. Therefore, we have spared no effort. Regular training for all employees guarantees compliance and adaptation to new risks."
"In times of uncertainty about data security, we create a piece of trust and quality with our high IT security standards," adds Sebastian Narz, Managing Director narz systems. "Even before the certification, we have set a very high standard for the development and operation of our solutions, already in the development process weak points are identified and eliminated. With the audako platform our customers have already benefited from a very high level of IT security, which has now also been certified to us. As one of the few providers of complete solutions, we assure our customers of compliance with the now very complex regulatory requirements."
Published in Lauterbacher Anzeiger on Saturday, October 27, 2018
Related News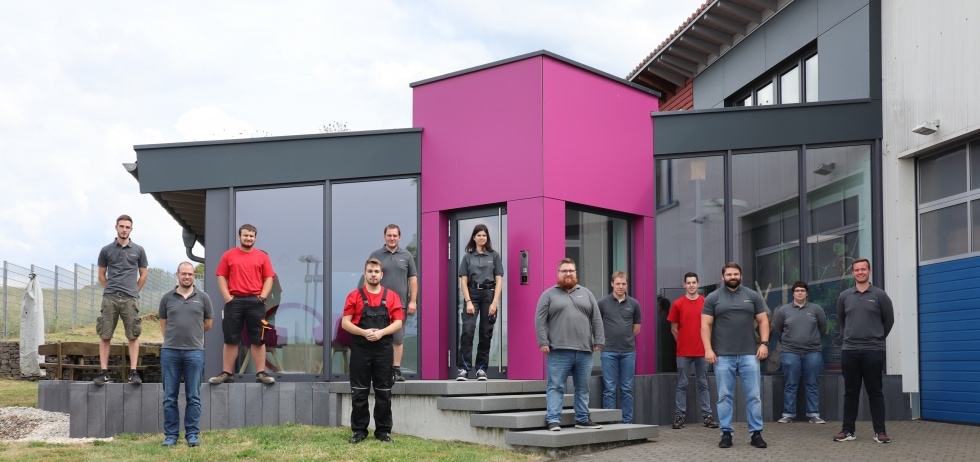 Start of career: New trio of trainees and one dual student at narz systems
For the start of training in 2020, narz systems welcomed four young people. Three of them will do a vocational training, one will go through a dual study with the THM. Leon Steuernagel (electronics technician for industrial engineering), Lukas Ortstadt (dual bachelor's degree program in engineering - electrical engineering/technical informatics),